Milena - Rosina's cat figurine
VAT included
Delivery times vary depending on the workshop - Contact us for more information
This hand-painted porcelain figurine is part of the 2023 collection of the artist Rosina Wachtmeister. This cat was painted in delicate and comforting chocolate/pastel colors.
Product Details
Data sheet
Material:

Hand decorated porcelain

Size:

9 x 6.5 cm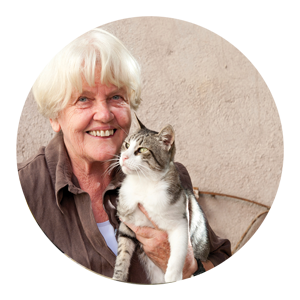 Rosina Wachtmeister lives in the small and old town of Capena, located in the north of Rome where many cats are living. The locals call the historical center the "rocca" because this part of the town was a refuge in the middle ages. Today, the old sanctuary is Rosina Wachtmeister's charming home. With her friends, the artist has renovated a former church called San Michele Archangelo, where she still lives and works today. Rosina loves cats. They became a kind of symbol for her art. In partnership with Goebel, she created a series of playful cat figurines in hand-decorated porcelain.
Other products in the same category: