A New Day Britto wall clock
VAT included
Delivery times vary depending on the workshop - Contact us for more information
This original creation made by Goebel workshop is adapted from a Romero Britto's Pop Art design.
Noiseless clockwork. Requires AA battery (not included).
Product Details
Data sheet
Material:

Hand decorated porcelain

Size:

Diam. 31 cm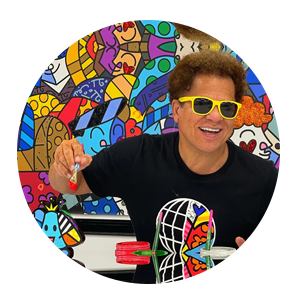 Romero Britto: This Pop Artist uses vibrant colours and bold patterns as a visual language of hope and happiness. He has been credited with the largest public art installation in Hyde Park history and exhibited at the Louvre Museum - an art that appeals to all!
Other products in the same category: