ISSOUF BONKOUNGOU : The bronze, a craft knowledge that is transmitted from father to son
Artisan :
Issouf Bonkoungou is an artisan in Burkina Faso. He transmits unique know-how to his apprentices in his workshop in Ouagadougou. He uses a very special method to create long silhouettes in bronzes, that of lost wax. It requires a master craftsman, Issouf Bonkoungou learned it with his father. After training at the craft centre, he wanted to develop his own artistic universe. He transmits it to his apprentices, to whom he leaves an important and decision-making place within his workshop.
Manufacturing method :
A first statuette is created in beeswax. This wax is very flexible and, when heated, it is easily assembled. Artisans then create clothing and accessories for these silhouettes using recycled plastic. Each sculpture comes directly from the imagination of the artist, they are unique.
It is then covered whith clay and donkey manure to define the structure of the mould. This technique requires ability to not deform the beeswax. Once the mould is dry, it is heated so that the wax flows through the openings and is recovered.
The bronze, a mixture of old molten pieces of tin and copper, is then poured into the impression of the wax. It solidifies and the mould must then be broken to take out the statue. The creation of a statue corresponds to a single mould, which is why each statue is unique. There are only a few finishings left and the statue is finished.
These creations are the product of craftmanship. They are part of a process of recovery of already existing materials. Each statue is unique and can be found directly in store or via a contact form.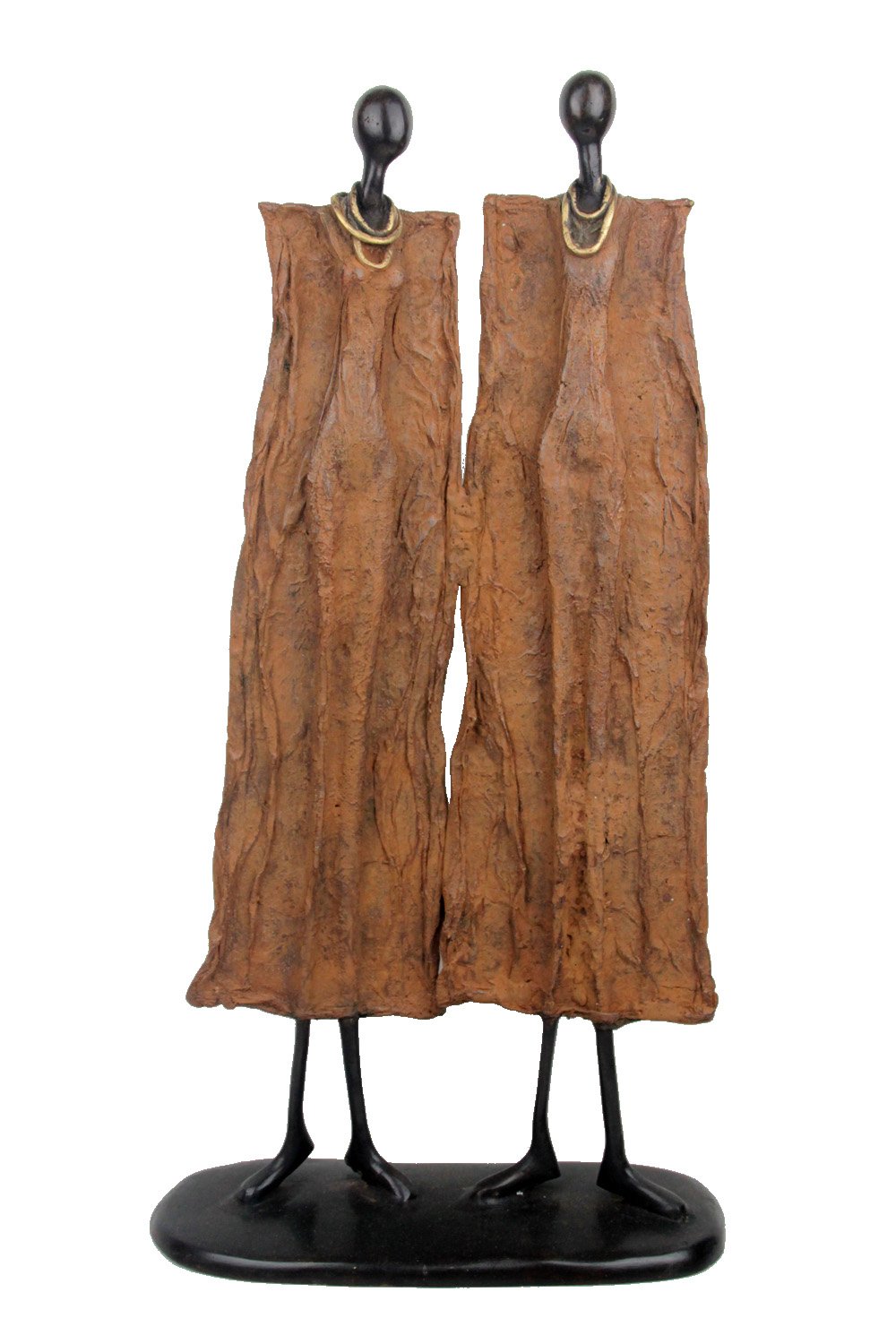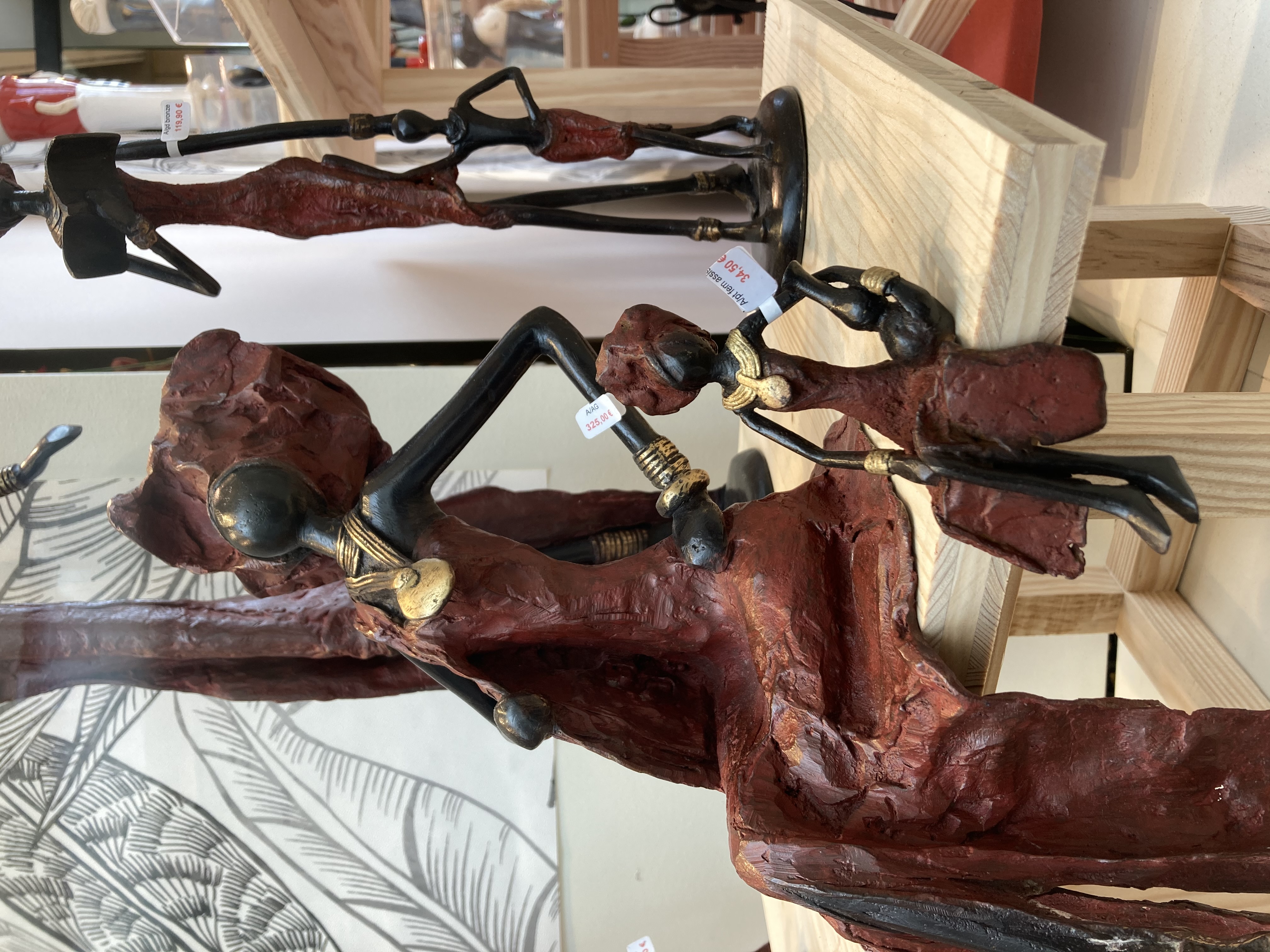 Comments
Leave your comment